Eleven people were shot, two in critical condition, in a drive-by shooting on a street in Lakeland, Fla., on Monday, police said.
Police Chief Sam Taylor said the shooting happened around 3:43 p.m. when four windows of a dark blue Nissan sedan were rolled down and at least two people opened fire.
People on both sides of the street were hit, he said.
"We have reason to believe this was a targeted incident and not a random act," Taylor said at a news conference Monday night.
Taylor said police found three people who had been shot. Others were taken by private vehicles to hospitals or attended hospitals for treatment, he said.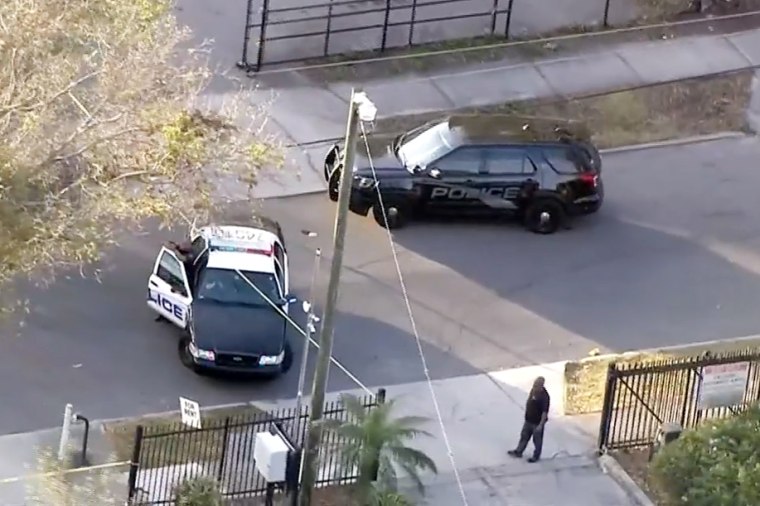 Taylor said Tuesday that police initially believed there were 10 victims in total, but later learned that another person had been taken to the hospital with gunshot wounds.
Those who were shot were described as males aged 20 to 35.
Taylor said two people were in critical condition — one was shot in the stomach and the other was shot in the face and jaw.
The other nine were not life-threatening, he said.
The car was a dark blue Nissan sedan, Taylor said. The windows rolled down and people inside started shooting, he said.
Taylor said Monday that shots had been fired through every window of the car, but said Tuesday that there were at least four people in the car, at least two of whom were shooting. "There may have been more people involved in the shooting," he said.
Police said they were investigating the motive for the crime. No arrests were made, but Taylor said investigators had promising leads.
Taylor said a vehicle believed to be a Nissan was spotted in Lakeland on Tuesday morning.
Lakeland is located approximately 30 miles east of Tampa and has a population of approximately 112,000.