The fallout from the beating to death of Tire Nichols continued Monday when the Memphis Police Department said a seventh responding officer was relieved of duty.
In a statement, the agency did not identify the seventh officer or say whether that person would face departmental or criminal charges.
The department also confirmed that a sixth officer, Preston Hemphill, had been relieved of duty.
"The actions and omissions of Officer Preston Hemphill and other officers have been and will continue to be part of the investigation since it began." The department stated that the 8th was the second day after Nichols' traffic was disrupted, and it was also the day that all seven officers were fired.
The statement added that "many" pending charges were being drawn up. It was not immediately clear which officials might be charged.
"We anticipate the next phase of personnel actions to take place in the coming days," the department said in a statement.
Hemphill's attorney, Lee Gerald, confirmed Monday that Hemphill was seen firing a stun gun at Nichols in body camera video released last week when he initially ran away from police during a stop.
The officer was never present at the scene of the beating of Nichols by five officers charged with second-degree murder and other crimes, Gerald said.
"Hemphill's conduct and involvement has been under investigation for his involvement in the initial traffic stop and use of a Taser," the department said in a statement Monday.
More coverage of Tire Nichols' death
Five other officers – Tadarius Bean, Demetrius Haley, Emmett Martin III, Desmond Mills Jr. And Justin Smith — fired in January. 20 After an administrative investigation found they had violated departmental policy on the use of force. They were employed from 2017 to 2020.
Prosecutors announced last week that the five former officials were charged with second-degree murder, two counts of misconduct in public office, two counts of aggravated kidnapping, one count of official oppression and one count of aggravated assault.
Asked why the department did not announce disciplinary action against Hemphill on the day it announced the firing of the other five officers, a police spokesman said: "The names of the other five officers were released when they were charged by the department and subsequently charged. Criminal offense. Officer Hemphill has not received departmental or criminal charges. As we have been told, an investigation is ongoing. Officer Hemphill's name was heard in the Tire Nichols live video released Friday night. We have only confirmed that he is removed from office ."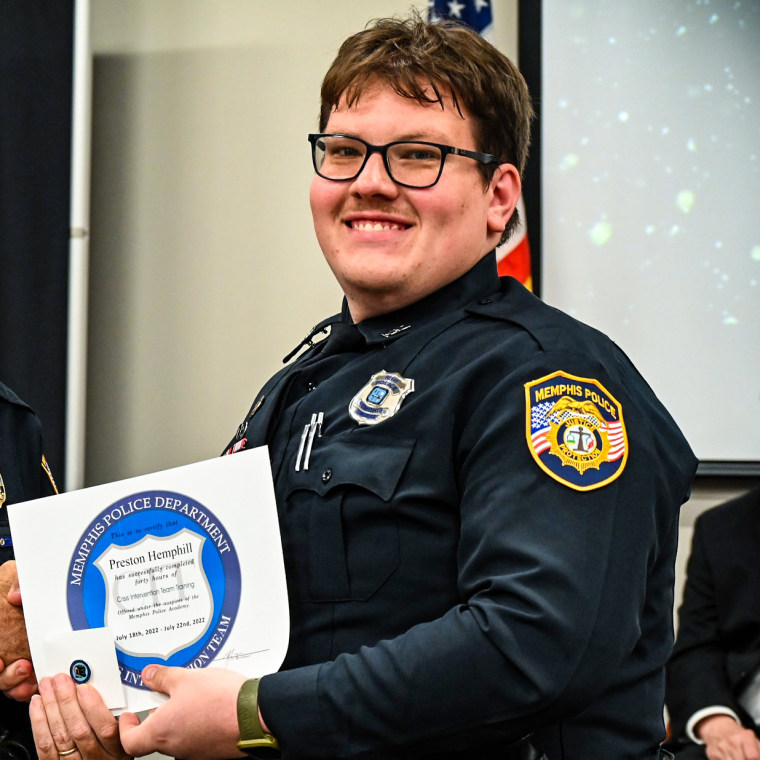 For Nichols' family attorney, Ben Crump, that answer wasn't enough.
"Today's news from Memphis officials that Officer Preston Hemphill, who was reportedly fired a few weeks ago, has yet to be fired or charged is very disappointing. The role played in the death of him is only revealed now?" he asked.
Crump added: "From the very beginning we have asked the Memphis Police Department to be transparent with families and the community – this message seems to indicate that they have not come forward. This of course begs the question why the white men involved in this brutal attack Officers are protected from the public eye and, to date, have not been adequately disciplined and held accountable. The Memphis Police Department owes us all of our answers."
Shelby County District Attorney Steve Mulroy's office said Monday that authorities "worked very quickly but thoroughly to prosecute those whose crimes were clearly identified and directly resulted in Mr.'s death." Nichols," but the investigation is far from over.
"The current charges do not prevent us from adding additional charges as more information is provided. We are investigating all individuals involved in the events before, during and after the assault on Tire Nichols. This includes officers who were present at the initial encounter but have not yet been charged , Memphis Fire Department personnel and those involved in preparing documentation of the incident afterward," Mulroy's office said in a statement.
"Removing someone is not firing them"
At least one city official said the disciplinary action against Hemphill wasn't enough.
"For the record, removing someone is not firing them," said City Council Vice President JB Smiley Jr. tweetsending the post with "#FirePrestonHemphill" and "#JusticeForTyre".
The Memphis Police Association, the union representing rank-and-file officers, could not be reached for comment.
Nichols, 29, black, amateur photographer and skateboarder, He was taken to hospital in a critical condition and died three days after traffic was interrupted.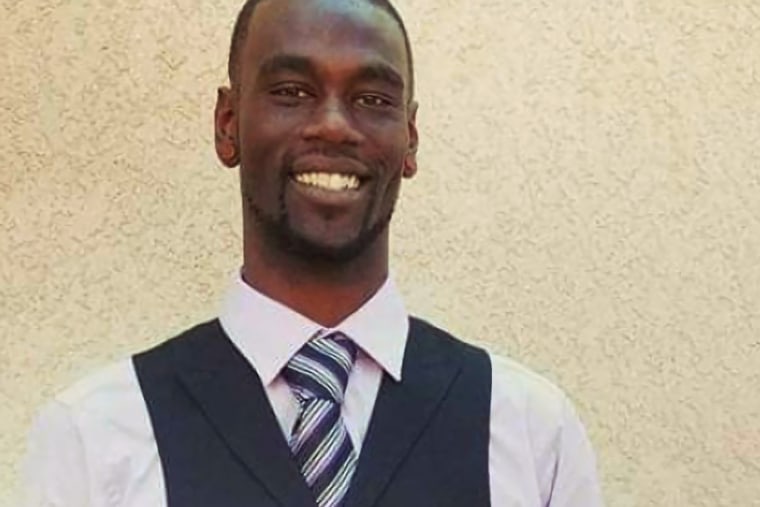 Multiple police videos show officers punching, kicking and beating him with batons.
There are three videos from police body cameras and one from a police surveillance camera mounted on a pole. A body camera video showed Nichols escaped while on the ground. At least one officer was sprayed on Nichols during the first encounter, appearing to have been hit with the chemical irritant.
Nichols managed to make his way to his mother's neighborhood, and was about 80 yards from her home when multiple officers were captured on video assaulting him as he repeatedly yelled "Mom!"
"I'll take you—"
Body camera video cited by Hemphill's attorney shows an officer arriving at a traffic stop and pointing a gun. Another yelled, "You're going to blow up your a–."
Video shows one of the officers pulling Nichols out of the car.
Video showed multiple officers circling around him as he fell to the ground. They sometimes shouted conflicting orders to him amidst the chaos.
"I'll stalk your a-," one officer yelled.
Officers yelled at Nichols, told him to lie on the ground and put his hands behind his back. The video shows him lying on his side on the ground with one officer holding his arm and another holding the other hand.
Nichols said, "Well, man, damn it!" At one point, "You guys are really doing a lot of stuff right now. … I just want to go home.
He told officers to yell at him: "I'm on the ground!" before appearing to be sprayed with a chemical irritant, the video shows.
According to the video, Nichols managed to break free from the officers' restraints as he struggled on the ground. An officer then fired a stun gun at him as he sprinted.
The video shows the officer chasing him for a short distance before stopping.
"Taser deployed," the officer said, panting. He then described Nichols, giving the direction and street he was last seen running.
According to the video, the officer also said, "One of the forks hit the b——," referring to the stun gun he fired.
Traffic stop fallout affects other agencies
The fallout from Nichols' traffic stop and fatal beating has spread to other agencies beyond the Memphis Police Department.
Three fire department employees were fired Monday after being accused of violating "numerous" department policies and protocols, the agency said in a statement.
The department did not provide a list of charges. It said two of the employees – both EMTs – "failed to conduct an adequate patient assessment of Mr Nichols."
A third employee, a lieutenant, remained in the vehicle, the department said.
Two Shelby County Sheriff's deputies have also been removed pending an administrative investigation related to Nichols' death Announce Friday night after watching the video for the first time.
Bonner said he was "concerned about the two deputies who were present after police officers got into a physical altercation with Tyre Nichols."
Bonner said the investigation will look into their actions to determine what happened and whether any policies were violated.