October 23, 2022 | 2:00 pm
Local News, Ryan Bram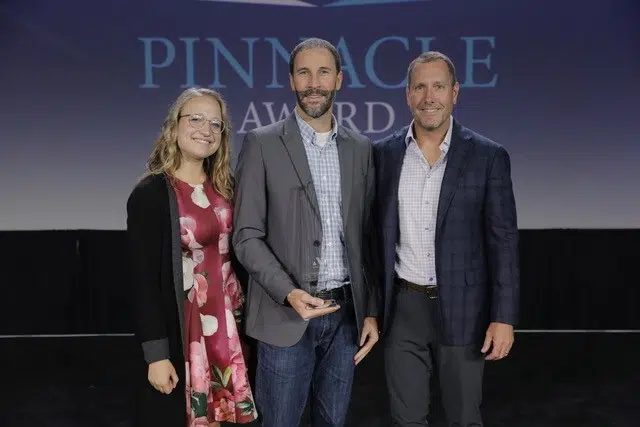 Acuity received the Pinnacle Award from Applied Systems for its innovative use of technology in driving digital transformation with independent agents and the insurance industry as a whole.
Acuity is the only insurance company in the U.S. to receive a Pinnacle Award in 2022.
Taylor Rhodes, CEO of Applied Systems, points to Acuity's "Innovative use of technology for the benefit of the entire industry" as the reason for their award.
Acuity President and CEO Ben Salzmann on his company's partnership with Applied Systems "Our agency relationship has been strengthened by automating the exchange of information between Acuity and our agency."