​Stress in the workplace is on the rise, and HR managers are feeling it too. Managers are tasked with delivering business results and developing employees. In the best of times, the job can be stressful, but when larger forces bring unexpected disruptions, managers must not only deal with change, but also keep employees engaged and support agile thinking in their teams.
Technology can help. Digital workflows increase efficiency by improving how existing processes interact, reducing the time and effort managers spend on routine tasks, and helping them focus on their employees.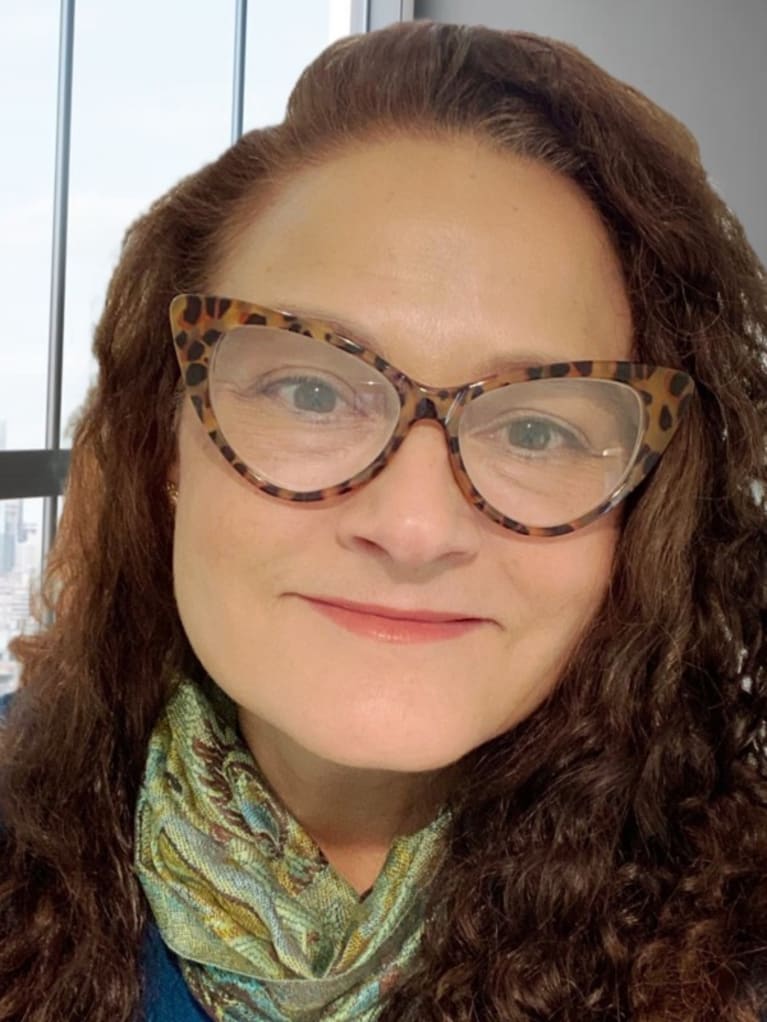 Melanie Lougee, Senior Director of Employee Workflow Strategy at ServiceNow, and Human Resource Management Online At the HR Technology Conference and Expo in Las Vegas, on the evolution of the manager's role; common pain points in people management; and how technology can help managers do their jobs, especially when more demands are placed on them case.
Headquartered in Santa Clara, California, ServiceNow has become one of the recognized leaders in digital workflow and employee experience technology.
Human Resource Management Online: How has the manager's role evolved over the past two to three years?
Louis: Managers' expectations have changed a lot since the pandemic. Managers accustomed to managing an in-person workforce must figure out how to adapt to managing a remote or hybrid workforce. The pace of change has accelerated, wreaking havoc on the company. Managers find themselves caught between the organization and the employee, the latter adopting new policies in the face of greater change, and the employee who wants individualized attention and needs to feel the connection to the employer that managers are usually responsible for.
The role of a manager is stressful right now. This has been driving the question of what managers need to do to be successful in their roles. From a technology availability standpoint, even before the pandemic hit, the proliferation of point solutions made managing employees more difficult.
Historically, managers have had to use multiple applications and solutions to get their jobs done. They may have a different application, from reviewing job applicants to approving time cards, establishing goals, and managing or identifying performance. Because these apps are disconnected, managers find themselves switching back and forth between tabs multiple times a day to accomplish the simplest tasks. This is time-consuming and frustrating for managers who should be focusing on people and productivity rather than disrupting processes. And because these applications are disconnected, data and information are siloed, making visibility or insight across team goals and activities impossible. This is a problem that needs to be solved. If technology doesn't work for managers, managers are less productive and less effective at leading their employees.
Human Resource Management Online: How do you see the role of managers evolving over the next few years?
Louis: Manager expectations have evolved from driving deadlines to driving the entire employee experience. They are expected to be coaches, leaders, and sometimes even supportive therapists. While pushing deadlines remains key, it's equally important to ensure team members are provided with opportunities, programs, resources, and training to help them succeed.
Agility is the key to everything in the future, both personally and professionally. A good manager will start to look more like a talent agent. I mean, as companies start to focus on things like internal mobility and skills-based recruiting and development, it will become more clear who can move, which roles need to be recruited, etc., and managers will play a key role in that , to ensure that their employees have access to these opportunities.
Organizations need to help managers navigate this new reality, offering solutions that can be tailored to the needs of employees and business, while also planning for future talent needs. Managers need to work with the entire leadership team to consider paths for internal mobility and upskilling to fill roles, meet business needs and retain employees more effectively.
Human Resource Management Online: How can organizations best prepare managers for success?
Louis: It starts with culture and expectations. Be very clear about what the company's values, principles and expectations are. Then support managers by simplifying the tools they use. The average manager is exposed to more than 20 different applications to manage their employees. This requires rationalization and streamlining. Another thing is to create positive encouragement for good behavior. Based on a transparent assessment, it should be clear who are great managers because they meet with their employees, their employees are recognized and promoted, and they are thriving. Great managers should be recognized and compensated for their success.
Human Resource Management Online: What are the common pain points of managers?
Louis: The biggest one is the speed of change. Dealing with unpredictability and the need to balance business continuity in times of turbulence, while engaging with employees in a very personal and personal way, will help them through the changes, so they stay with their employers rather than go elsewhere. It's hard to balance those two things. Employees have personal needs that must be taken care of, and businesses want to thrive amidst disruption.
Amid all these disruptions and changes, managers face the challenges of increased workloads, uncertainty about their own and their team's futures, and helping their teams manage well-being and burnout while managing their own mental health. This has intensified over the past few years. Leading organizations know that mental health and well-being need to be a priority, otherwise, people will leave.
Human Resource Management Online: Which technologies are managers craving to do their jobs better?
Louis: Most managers ask for less technology. They have a bunch of point solutions that HR has brought in to take an HR-centric approach to collecting the data HR needs, and I think it's time to use next-gen tools to ask managers what they want, not what HR thinks they need.
Going forward, it will be more about simplification and consolidation. Technology that provides managers with a single destination to track and respond to employee tasks or requests enables them to better understand their teams' journeys across geographies or other differences, and it also provides personalized resources and training to help them grow as leaders .
Managers should be able to help their teams in a seamless workflow. Managers need support. They need resources and development that can easily fit into their busy workdays.