The Cherriots Board of Directors will meet on Thursday, November 4th. 17th at 6:30 p.m. to review the new telemobility plan and vote on the contract to develop assisted transportation trip planning software.
agenda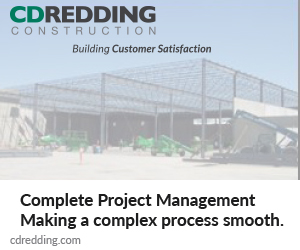 Cherriots staff will present the agency's 2043 Remote Transportation Plan, whose goals include improving the frequency, accessibility and sustainability of transportation services.
The project has two public engagement phases in winter 2021 and summer 2022, during which Cherriots surveyed community members about changes that would improve services. They identified increased frequency, better affordability and technology access as top priorities.
The plan includes expanded route coverage and service hours in Salem and Kaiser, as well as connections to surrounding communities such as Albany.
The plan also includes improvements to bus stops, such as new signage and improved accessibility for people with disabilities. The plan includes bigger bus stops, called super stations, at popular locations with more sheltered space and room for extra buses.
The Cherriots want to launch an e-fare scheme allowing online payments and expand discounted fare options.
The service has also committed to replacing its fleet with zero-emission vehicles by 2040. The plan includes expanding the capacity of electric buses with chargers at bus stops and on routes.
Projects will be funded by various local, state and federal programs.
Board members will provide feedback on the draft plan and expect to vote on the final plan on December 12. Meeting on the 15th, according to the agenda.
On Thursday, the board will also vote on a $1.6 million contract with VIA Mobility, LLC to develop a tool for scheduling and dispatching paratransit trips.
The software will replace Cherriot's use of Routematch, which has become unreliable according to the agenda. The new software will fully automate, including notifying passengers of upcoming trips and optimizing routes.
At Thursday's meeting, board members will also vote on a proposed budget calendar that would spread budget committee meetings to weekly in May 2023 or consolidate meetings into the first week of May.
join: The meeting will be held live at Senators' Hearings on the Ground Floor of Court Square at 555 Court Street NE and will be broadcast live by Capital Community Media Online and Channel 21 for Comcast subscribers.
Public comments will be accepted in person or via Zoom during the meeting. Written testimony will be accepted until November 1 at 5pm. 17.
To contact reporter Abbey McDonald: [email protected] or 503-704-0355.
just the truth, for salem – We report on your community with care, insight, fairness and accuracy. Get the local news that matters to you. Subscribe to The Salem Reporter. Click me to subscribe!